LEARN
Stellar for Remittances
Each year, over $500 billion of value is transferred cross-border through personal remittances. In most cases, remittances are transfers of money from foreign workers to family members in their home country, sent on a monthly basis. High fees to use traditional Money Transfer Operators (MTOs) are often paid by those who can afford it least – the 1.7 billion unbanked adults in the world. And those costs impact not only the sender and receiver – they also impact businesses wanting to provide speedy, affordable remittance services to these under-served demographics.

Because there are so many steps involved in using legacy financial systems and moving value through emerging market economies, costs have remained high. Today, remittance service providers, digital money apps, growing fintech companies, and remote traditional banks can use Stellar to reduce the friction and costs associated with traditional MTOs, correspondent banks, and financial payment rails.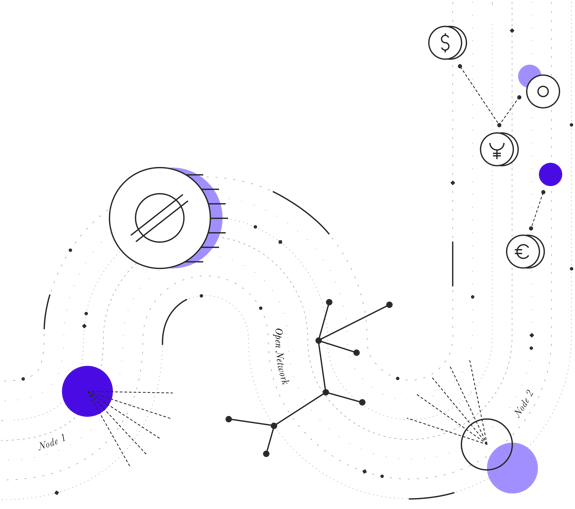 Remittance Challenges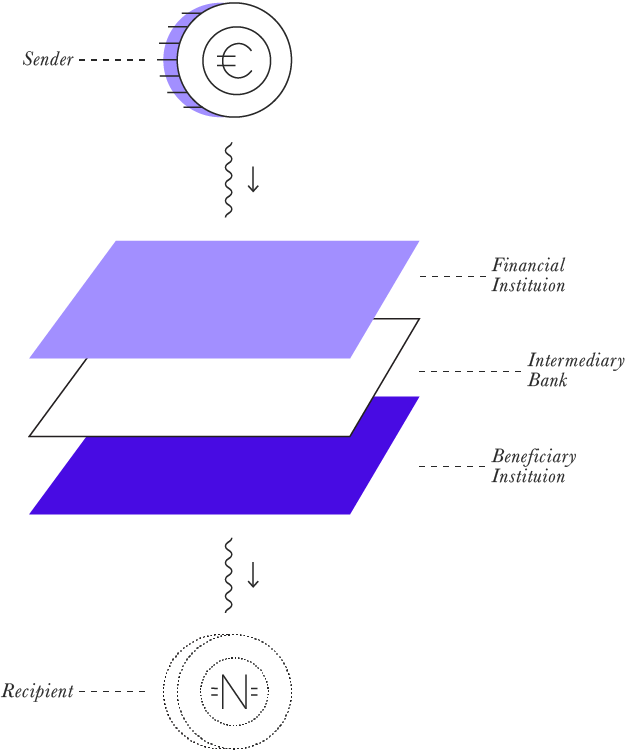 Time
Traditional remittances using MTOs can take days to confirm a payment and rely on local agents to pay out in cash. Owed balances are settled periodically on a schedule through a commercial bank.
Cost
Sending costs can be as high as 15% when transferring money to people in developing economies. This is because correspondent banks charge fees and make profit on the foreign exchange (FX) across currencies, which increases operating costs.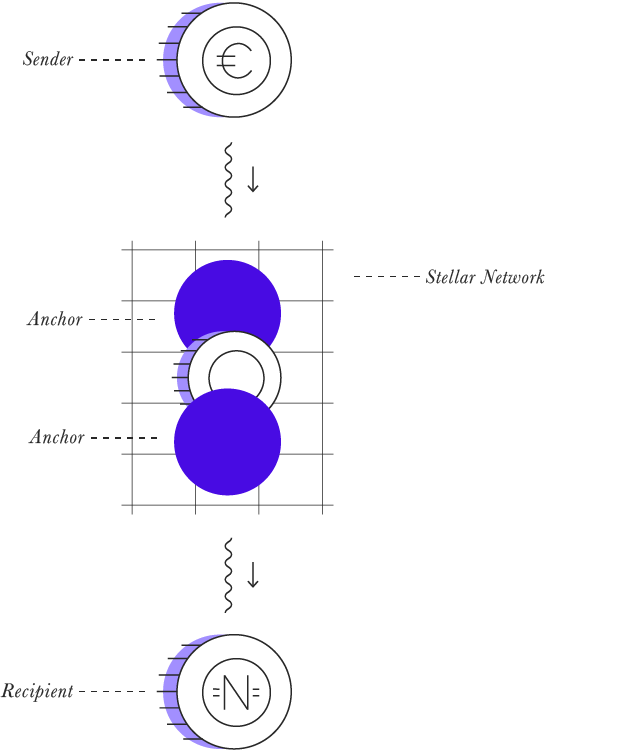 Time
Businesses using Stellar can connect directly to a network of fully licensed fiat (traditional currency) acceptance and distribution partners called anchors, for real-time transactions.
Cost
Fiat tokens are converted over the Stellar network into the recipient's currency via a path payment operation and typically cost a fraction of a penny. You can see how these rates compare on StellarSend.
Benefits
of the Stellar Network
Speed

Transactions on Stellar are confirmed in 3-5 seconds.

Compliance

Built-in features allow unified KYC/AML via partners and travel rule compliance.

No Pre-Funding Requirement

Real-time transactions in digital currencies minimize working capital requirements.

Global Scale

Stellar is a global network that can expand your company's reach to new geographies and users.

Currency support

Transact in USD, EUR, NGN, MXN, BRL, ARS, and more. Or create new digital currencies for your specific needs by becoming an anchor.

Developer Tools

Stellar's open-source developer resources provide comprehensive documentation, SDKs, and tutorials.
Start using Stellar for remittances
Stellar's expanding network of anchors, applications, and partner companies is changing how people send money across borders. Curious how the Stellar network could help you move value across borders and grow your business? We'd love to talk.